Meet Kristen DePalma, Owner & Designer, KDP Letters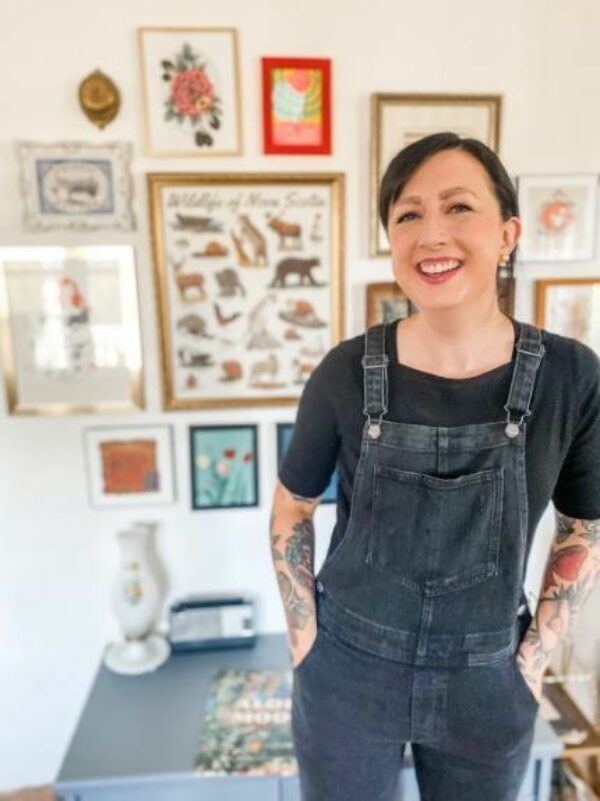 Are you from Halifax? If not, what brought you to Halifax?
Yes, kind of! I grew up in Bedford, Nova Scotia. When I was 17, I was convinced I needed to get as far away as possible to figure out who I was outside of high school. The thought of continuing to go to school with everyone from my super-small town sounded like a nightmare to me! I moved to St. Catharines, Ontario for university and planned to stay out of province for good.
Everyone always told me that I'd eventually want to come back to the East Coast, but I was convinced that I'd end up in Toronto, Montreal, or Vancouver. After visiting Toronto many times, I realized it never felt like it could be home.
In 2011, I was at a point where a long-term relationship had ended, and I was feeling like I needed to move beyond the small university town I was living in.
I was reluctant to move back to Nova Scotia, but was also craving a sense of familiarity alongside my new start. I packed up my two orange cats and all my belongings and made the 18-hour drive to move back home—I haven't looked back.

What do you love most about Halifax?
I love the approachability of Halifax—it's come such a long way over the years and now it has a lot of the cool elements of a big city, but with a small-town feel. I have yet to encounter any person in Halifax that hasn't quickly made a connection to someone they know who also knows me—it's charming and comforting.
From a business standpoint, I also see a ton of opportunity in Halifax, because nothing is over-saturated like it might be in a huge city like Toronto or Vancouver. It doesn't feel like you're lost in a sea of thousands of people just like you—there's a chance to stand out and be seen. There is also a very strong sense of pride in being Nova Scotian, which translates to people really wanting to cheer on and support local businesses.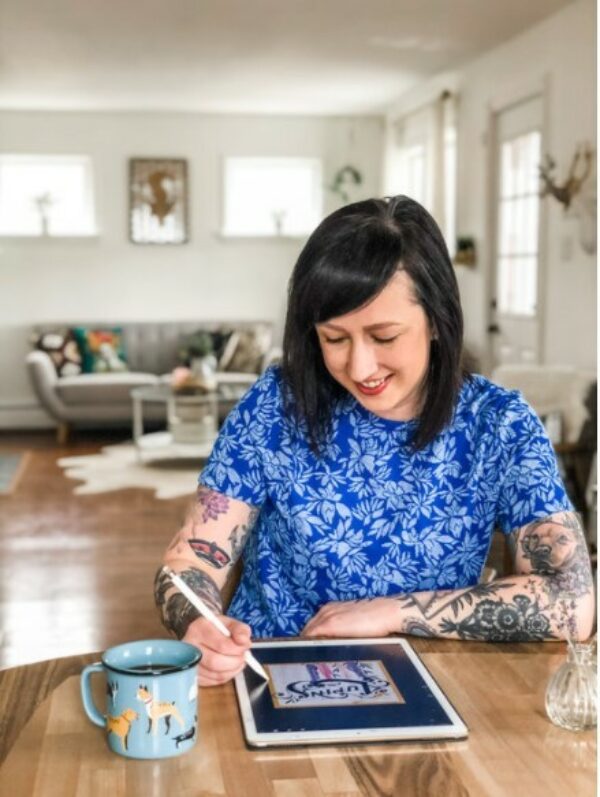 How would you describe Halifax to someone who knows nothing about the city?

I would describe Halifax as a friendly and welcoming city, with an effortless cool that hasn't yet acquired the pretentiousness of other hip cities around the world. There is so much to do in the city, and in short day trips, you can stumble on some real hidden gems in the small towns throughout the province. On the national stage, we're wildly overlooked—but that makes Halifax its own hidden gem.
What is your favourite thing/place/activity in Halifax?
There are a few things in Halifax that I'd miss if I moved anywhere else—the biggest one for me would be the people and sense of connection. If you don't know someone in Halifax, you know their brother, or coworker, or mother, or cousin. You're consistently reminded that it's an incredibly small world and people are (for the most part) incredibly friendly and helpful.
Some of my favourite specific things include:
Exploring the province through day trips—you're never more than 20 minutes away from being able to see the ocean, hike in the woods, or explore a new small town.
The FOOD. There's so much good food here! I'd take a bullet for the fried chicken sandwich from Brooklyn Warehouse, there's no better brunch than The Canteen, I'm always in the mood for CHKN Chop, the list goes on…
What surprised/surprises you most about Halifax?
What's surprised me most is how far Halifax has come along since returning post-university. There used to be like one restaurant that you'd be able to recommend to people visiting, and now there's too many to possibly fit into one short trip! Rather than walking past dozens of "for rent" signs, it feels like the city has started to come alive and small businesses are thriving. I really hope that continues despite the many challenges the past couple of years have brought to business owners.
What is the biggest impact living in Halifax has made on your life?
Halifax has made an incredible impact on my life—without it, I'm not sure I'd currently be successfully self-employed and would probably still be grinding in a corporate nine-to-five.
Halifax has given me the opportunity to establish and grow a thriving career as a lettering artist—I don't know anyone locally who does the same style or breadth of work that I offer, which would not be the case had I started in a much larger city where lettering artists are plentiful. It would have been a lot harder to stand out anywhere else—but here, it was such a niche offering and people were so supportive right away. The small-town nature of the city has allowed me to quickly make connections and build relationships through a solid reputation and personal recommendations which is the best possible form of marketing, in my opinion!
What has kept you in Halifax?
Aside from the fact that my friends and family are here, I'd have a hard time living elsewhere because it feels like you just get so much more here compared to a big city. I would have never been able to buy a house if I decided to move to Toronto—plus, I'd have dedicated 50% of the past 10+ years to commuting to and from my job. The traffic in Halifax is pretty comical compared to the commutes and jams that massive cities are used to.
I love the feeling of being anonymous temporarily, by travelling to new cities and places—but I always want to come back home—and Halifax just feels like home to me. I'm emotionally connected to this place in a way that I'm not anywhere else.

Where do you see the future for Halifax?
I see us continuing to progress—we can seem quite behind-the-times when it comes to certain amenities. For example, it feels like it took way too long for Sunday shopping or Uber to arrive! But we're getting there.
I think there's still so much opportunity for Halifax to embrace big-city elements that would improve the wellbeing of its residents—affordable housing, public art, dog-friendly spaces, and so on.
I would love to see Halifax continue to grow its population of young people and immigrants, so we can leave our reputation as an aging province behind and increase our exposure to fresh perspectives and new ways of thinking. I hope that Halifax begins to get more comfortable leading and embracing change that will drive us forward.
What advice would you give to others thinking about moving to Halifax?
What you earn here will go further than in any other major city—but you'll need to embrace the long-term. Coming to Halifax from another city might require some patience, because the pace is very different here. We still have a ways to go when it comes to certain things like equitable pay scales, inclusivity, and embracing trends. But the more people that relocate to Halifax, the more voices we'll have—and their experiences will only help us continue to move in the right direction. Also, pack warm!