Strategic Location
Located on North America's East Coast, Halifax is ideally situated for doing business globally and enjoying an excellent coastal lifestyle.
Why Halifax?
Halifax is a strategic location for moving goods in and out of North America, travelling to and from international destinations, or delivering services across time zones. Our city also offers an excellent east coast lifestyle.

*International travel restrictions are in place due to COVID-19. Get in touch for the most up to date information on flights to and from Halifax.
Competitive Advantages
In the same day
companies can do business across European, North American, and Caribbean time zones (UTC – 04:00).
Two hours
closer by air to Europe than any other major mainland North American destination and only a short flight to New York and Boston.
Direct flights year round
to London, Boston, New York and other international business destinations.
Only US preclearance facility
in Atlantic Canada, 24/7 Canada Customs services, and NEXUS and CANPASS programs for frequent travelers.
World's largest shipping lines
call on the Port of Halifax, connecting to more than 150 countries.
Boardroom to beach in 30 min
enjoy our many beautiful beaches and water sports like sailing, paddling, deep-sea fishing and year-round surfing.
Where is Halifax, Nova Scotia, Canada?
Halifax is the capital city of Nova Scotia on the east coast of Canada, strategically located for travel and trade.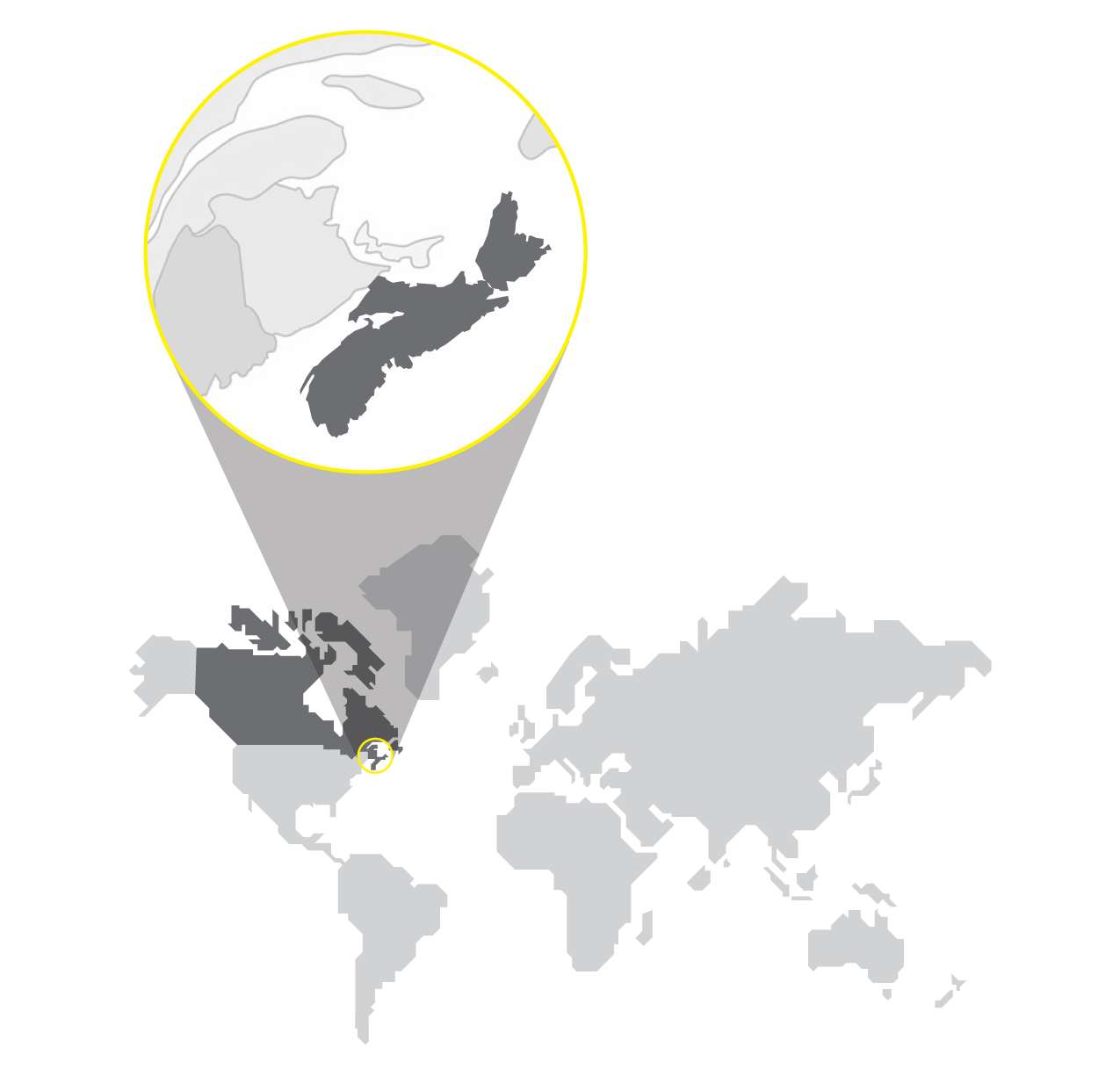 Global Gateway
The Halifax Gateway offers a winning combination of multi-modal transportation and logistics assets and services, modern infrastructure, exceptional service, and global reach.

It is composed of transportation infrastructures such as the Port of Halifax (including two super post-Panamax container terminals), Halifax Stanfield International Airport, Halifax Logistics Park, CN's Autoport and rail infrastructure, and the Port of Sheet Harbour.
East Coast Lifestyle
Both progressive and laid back, our east coast culture mixed with urban landscapes and rugged coastal getaways results in a city that balances work and play with city and nature.
Whatever your interests, there's always something exciting going on in Halifax. You'll never go hungry, with a range of dining options at our more than 450 bars and restaurants. The local arts scene offers plenty of options for live theatre, music, museums, and art galleries.
Want to explore? Jump in your car, on your bike or take a short bus or ferry ride to one of our 200+ urban, rural and suburban communities.