Small Business Tips for Beginners
Posted: October 23, 2020
It's Small Business Week, and we're celebrating the small businesses that make up 94% of Halifax's business community. Small businesses create jobs, bring life to our neighbourhoods, and contribute to our city's economic growth.

Thinking of starting your own small business in Halifax? Here are five common questions that entrepreneurs frequently ask at the early stages of developing their business.

1. How do I start a business in Canada?
Creating a business is a big process with many moving parts. It can often be overwhelming, leaving you not knowing where to start. Listed below are essential steps provided by the Government of Canada to help you start a business in Canada. For more information on these steps and how to execute them click here.
Plan and research
Choose your business' name
Register your business
Apply for applicable permits and licenses
Get support and financing
2. How do I get a small business loan or grant?
For many entrepreneurs, getting access to financing can be a challenge. There are many private and public institutions that offer loans and grants for small businesses. Most lenders will look for personal collateral and the credit history for your business. They will also take into account how long the business has been operating, proof of profitability, and cash flow.
The Province of Nova Scotia offers various programs to help small business owners with funding. For eligibility, costs, how to apply and more, click here
3. What is the best way to grow your business?
Growing your business is vital for long-term success and survival. There are many practical ways small business owners can continue to expand and grow, whether it be through investing in marketing, export opportunities, or research and development. Here are a few practical ways to grow your business:
Get to know your customers and offer great service
Research your competitors to see what they're doing differently
Nurture existing customers to establish loyalty and look for new opportunities
Utilize social media and other promotions to market your business
Attend virtual or in-person networking events or better yet, host your own event
Get involved in your local community and give back
Keep track of your progress - see what works, what doesn't, and refine your approach
Continue to research and development new ideas and commercialize them
4. How much does it cost to build a website for a small business?
The cost of building a website ranges depending on your needs and requirements. It can cost as little as $200 to build a website yourself, with an ongoing cost of $50 per month to maintain it. This price can increase substantially if you hire specialized designers or developers. If you choose this route, you can expect an upfront charge of around $6,000 with an ongoing maintenance cost of $1,000 per year.


The ShopHERE Program powered by Google helps small local business owners build their online store for no cost, and with one-on-one help. It's available to businesses registered and based in Halifax with fewer than 25 employers. Learn more about ShopHERE.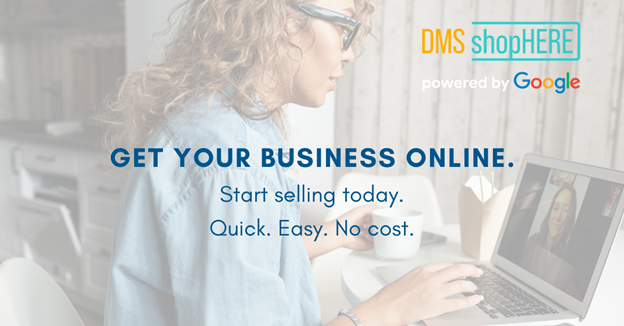 5. What common mistakes do new small business owners make?
One of the most common errors when starting a small business is not having a well-thought-out plan. Business plans require a lot of research, which includes looking into the market potential to ensure that there is a need for your company, choosing a proper business model that will work specifically for you, and clearly writing out your plan so you can achieve your goals and execute your objectives.
There are countless resources and programs available to help your business start, so many that it may become overwhelming and confusing. At the end of the day, there is no "secret sauce" for starting a small business – though hard work and dedication go a long way. Just like our SmartBusiness Program which can help you navigate the available resources and find the best supports to fit you.