Known as the City of Lakes, Dartmouth-Cole Harbour is a vibrant and thriving region of Halifax. If you're interested in exploring all that this community has to offer, look no further – this article has everything you need to know.
Not only does the community have the best view of Halifax's skyline, it's also home to some of our region's best parks, and most unique restaurants and shops.
Communities 
Dartmouth is made up of the following communities: 

Albro Lake
Brightwood
Burnside
Cole Harbour
Crichton Park
Crystal Heights
Downtown Dartmouth
Eastern Passage
Highfield Park
Imperoyal
Manor Park
Nantucket

Portland Estates

Portland Hills
Portobello

Port Wallace
Shannon Park
Shearwater
Tuft's Cove
Wallace Heights
Waverley
Westphal
Woodlawn
Woodside
Living
It's no wonder people agree that Dartmouth-Cole Harbour is a great place to live, with close access to great hiking trails and a quick trip to beautiful beaches, nature is at your doorstep. Dartmouth's downtown area is flourishing with one-of-a-kind shops, restaurants, cafes, and parks. Not to mention, downtown Halifax is a short ferry ride away, which is ideal for commuters looking to avoid getting stuck in rush hour traffic!
Dartmouth-Cole Harbour is primarily made up of mid-rise buildings and suburban neighbourhoods with many housing options including apartments, condos, townhomes, and single-family homes. There are housing options to suit all preferences.






Things to Do
Travel by Ferry
If you're heading to or from Dartmouth, catching the ferry is an absolute must and a great way to commute. This mode of transportation is an iconic part of Dartmouth's identity and history. Since the 1700s, the ferry has been a major part of everyday life, and currently takes approximately 3000 people back and forth across the harbour daily. Not to mention this short crossing offers unbeatable views. Sit up on the top deck and breathe in the fresh sea salt air. Your day will surely be off to an excellent start.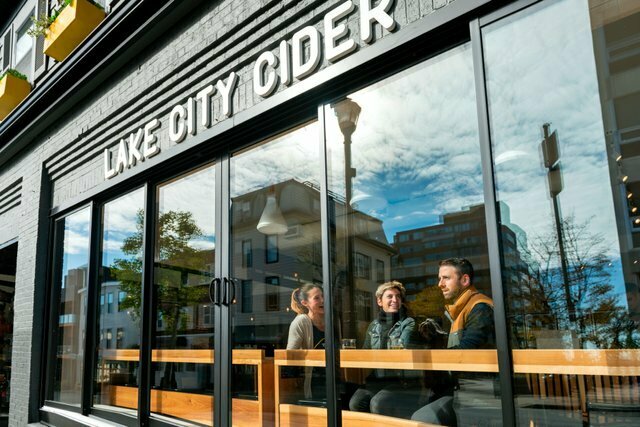 Food & Drink

Dartmouth is home to many highly acclaimed restaurants, with friendly staff and incredible food. Whether you're in the mood for something new, or local, Dartmouth offers various restaurants to choose from, like The Canteen, Maria's Pasta Bar & Pantry, and so many others. And finally, if you've saved room for more, keep the evening going and pay a visit to one of Dartmouth's various breweries, such as North Brewing, Brightwood Brewery, Lake City Cider, or New Scotland Brewery, all showcasing the very best of Nova Scotia's Craft Beer lineup.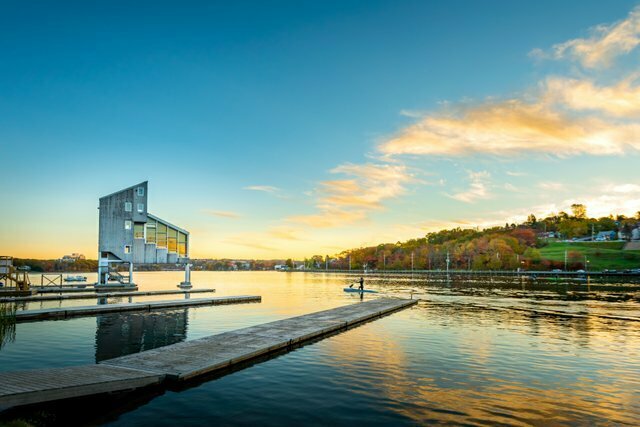 Parks & Trails

Once you've had your caffeine and food why not take in one of the many beautiful parks in the area? For example, the historic Sullivan's Pond is located in the heart of downtown, between Crichton Avenue and Prince Albert Road. This Park offers the opportunity to relax while taking in beautiful scenery and fascinating history dating back to 1831. In addition, check out Dartmouth's Lake Banook, directly beside Sullivan's. Enjoy your morning and go for a leisurely stroll along the lake's boardwalk. If the timing is right, you may even get the chance to cheer on a local regatta.Pay a visit to nearby Shubie Park. If you're interested in experiencing nature, this fantastic park offers a wide range of activities (including hiking, biking, paddling, and fishing) along with several significant historic canal features. Named after the Shubenacadie Canal itself, Shubie Park is a 40-acre urban park in Dartmouth, and is nestled between Lake Micmac and Lake Charles, with beaches at both lakes. When you're there, pay a visit to the Fairbanks Centre – the main interpretive facility for the Shubenacadie Canal Waterway. The Fairbanks Centre features a working scale model of canal lock mechanisms along with various displays about the history of the canal. There's something at the park for everyone.


Shopping

In addition to its unique local eateries, Dartmouth is also known for its fabulous shops. If you're looking for clothing from a curated consignment shop with incredibly unique pieces, or thoughtful and locally branded/sourced goods, the downtown region has got you covered. And don't forget to check out the region's largest shopping area, Dartmouth Crossing. Dartmouth is also home to Mic Mac Mall, Atlantic Canada's largest enclosed shopping mall. There's something for everyone, from more than 100 stores to movie theatres to hotels and entertainment centre. While in Dartmouth, you also can miss stopping by great local shops like Kept, New Scotland Clothing Company, or The Tare Shop, which feature beautiful local clothing and artwork.
---
What makes Downtown Dartmouth UNLIKE anywhere else?
Renée Lavallée, Dartmouth local and restaurant owner, shares why Downtown Dartmouth has an amazing vibe.