Canada is in the market for entrepreneurs and businesses. And so is Halifax.
The COVID-19 pandemic has been tough on many individuals and businesses in Canada and around the world. It has exposed weakness in economies and healthcare systems but has also shone a light on the strengths of doing business in Canada and Halifax.
Why should I move my business to Canada?
If you are considering moving a business to Canada, you may have already explored the several strengths that make it an attractive destination for your business:
Business friendly climate, including taxes and regulations
Highly educated and skilled workforce
Proximity to the US and access to global markets
Strong, stable, and growing economy
Welcoming immigration policies
Stable peaceful country
Canada also has a low cost of doing business and the lowest business tax rate in the Group of Seven. Tax rates are lower than United States, with an average tax advantage of nearly five percent. Plus, with 14 trade agreements covering 51 countries, businesses in Canada can effectively reach markets globally.
Moreover, governments recognize the importance of attracting immigrants and new business to Canada and there are programs designed to streamline processes for immigrant businesses and workers.
Whether you are an existing business wishing to move to Canada or an entrepreneur immigrant with a great idea, Canada and Halifax welcome you.
Can I expand or move my existing business to Canada?
Yes, Canada is open for business and welcomes foreign investment. Invest in Canada works with global companies to facilitate expansion in Canada and companies expanding to Canada can take advantage of a variety of programs and incentives.
If you're considering Halifax, contact the Halifax Partnership investment team. We bring together all three levels of government, industry, and post-secondary partners to support companies expanding to Halifax - providing the intelligence, connections, and customized support companies need to make investment decisions.

Can I move my start-up to Canada?
If you are an entrepreneur with an innovative and viable start-up, you may be eligible for Canada's Start-Up Visa Program. Before applying, you must get a commitment from a designated angel investor, venture capital, or incubator organization.
Can I buy a company in Canada?
A foreign business person or entrepreneur can immigrate to Canada by becoming an investor – by purchasing a Canadian company or investing in a Canadian company. In either case, you can use federal Temporary Foreign Worker programs to obtain a work permit if criteria are met.
What tax incentives are available for businesses in Canada?
Canada has tax incentive programs that are attractive to businesses that are looking to move to Canada or entrepreneurs starting a business in Canada. Below are a select few of the incentives available. Explore a more fulsome list for your specific industry with our incentive tool.

The best place to do business in Canada – Halifax, Nova Scotia
If you're deciding where in Canada to move or expand your business, consider Halifax, Nova Scotia. As the largest city in the Atlantic region, increasingly it is becoming an attractive business destination. Hear from these 14 companies from around the world that expanded their business to Halifax during the pandemic.
There are a number of reasons why Halifax is showing up on the radar of companies and entrepreneurs wishing to locate to Canada.
With a vibrant downtown and Innovation District, short commutes, affordable cost of living, and a lively arts and culture scene, Halifax is a great place to live and work. The city is attracting more and more people from across Canada and this year, Halifax was named the best city to live in by Macleans. The city has been on a growth spurt and had the second-highest rate of population growth of 35 census metropolitan areas in Canada.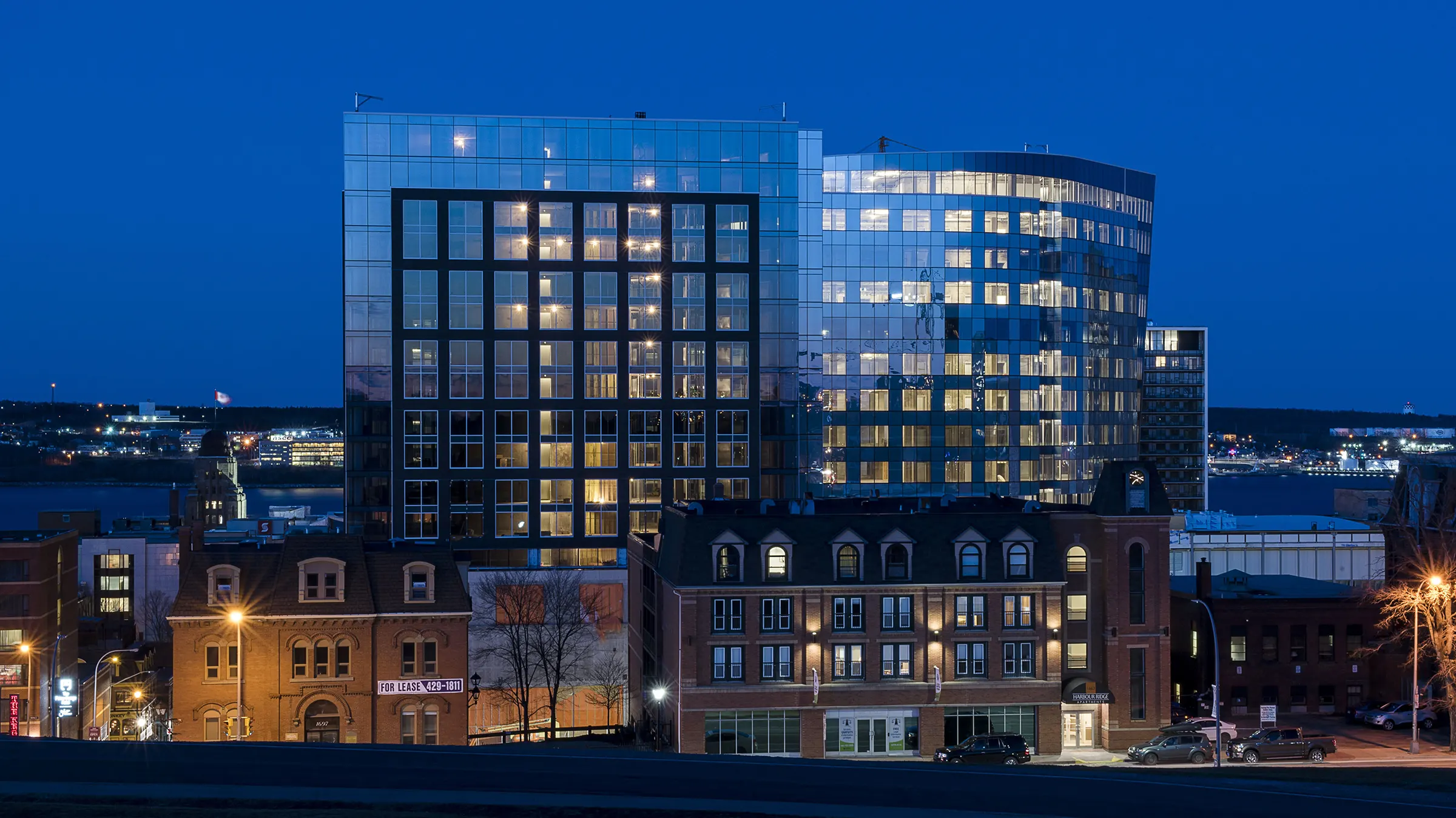 Halifax is home to seven universities and colleges that work closely with local businesses to ensure the talent pool matches current and future industry demands and needs. These institutions also attract top researchers and scientists in ocean technology, life science, and clean tech. Approximately 70% of the Halifax labour force has a post-secondary degree.
As a mid-size city, there is also a unique level of collaboration within the business community and with government partners in Halifax. The culture of collaboration and connection is only growing stronger. And at the Halifax Partnership, our team can connect you with the right leaders from the business community to help your business succeed.