Meet Alfred Burgesson, Founder at Tribe Network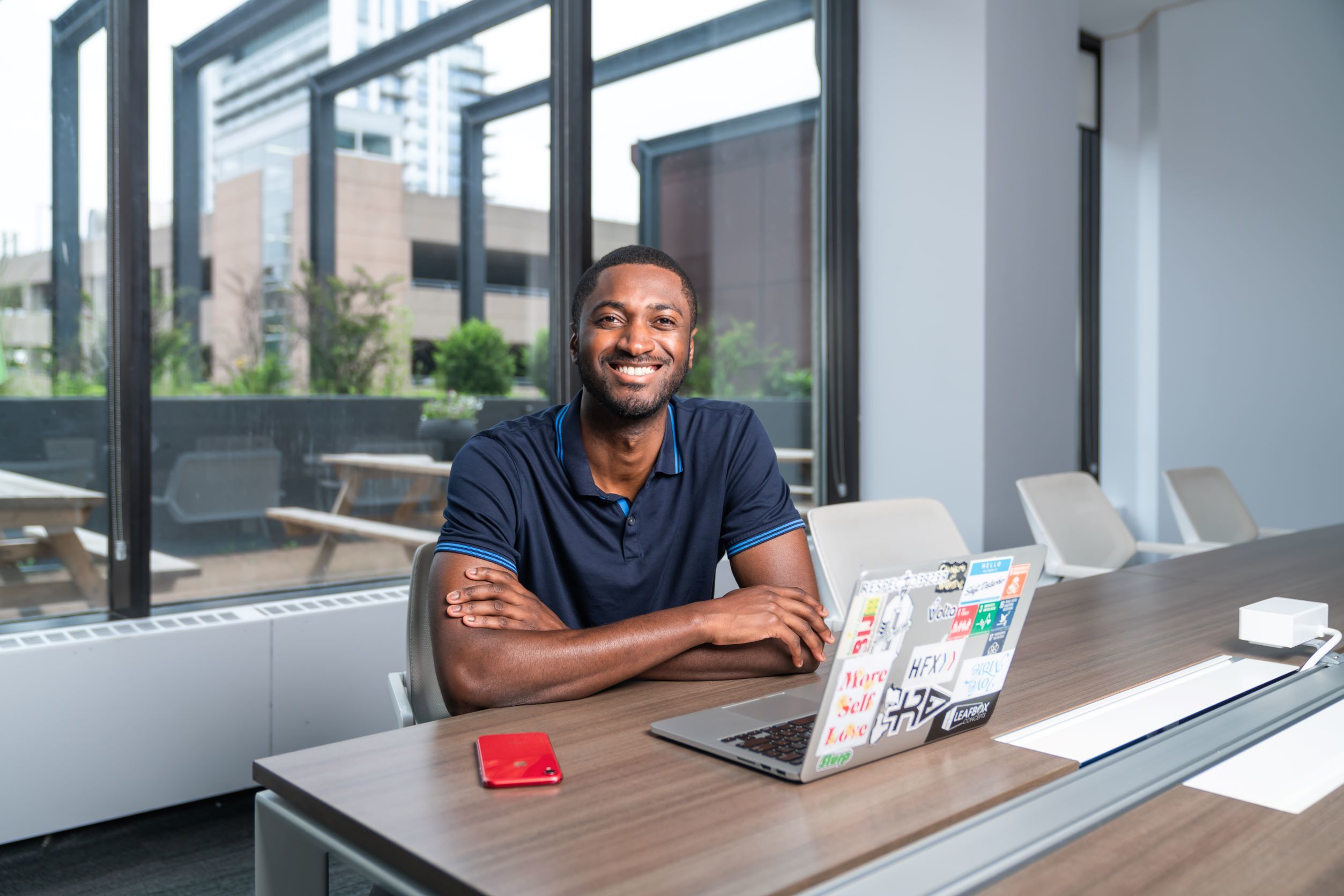 Alfred Burgesson is currently the Founder & CEO of Tribe Network — a social enterprise building Canada's BIPOC Entrepreneurship & Innovation Hub. Tribe Network is on a mission to improve the well-being of Black, Indigenous and People Of Colour through entrepreneurship and innovation by supporting them to start, build, and accelerate high-growth and high-value companies in emerging industries.
Are you from Halifax? If not, what brought you to Halifax?
I'm from Ghana (West Africa). My family immigrated to Canada in 2003. I grew up in rural Nova Scotia; Port Hawkesbury, before moving to Halifax in 2012. I moved to Halifax to attend the Halifax Grammar School and I've lived here ever since.
What do you love most about Halifax?
We are a small town with big city vibes, and we're a melting pot. Our universities and colleges attract many immigrants from Asia, Africa, and the Caribbean. Halifax is becoming a global city, and it's a beautiful thing to be part of.
How would you describe Halifax to someone who knows nothing about the city?
Halifax is a relatively social and friendly place. We are traditionally known as 'Kjipuktuk,' meaning the excellent harbour. Halifax is a port city with a beautiful waterfront. Our city is walkable and close to the ocean, beaches, hiking trails, and forests. We are lucky to live so close to nature. The fact that you can drive up to 20 minutes in any direction and find yourself close to nature is unique for a city. We've also been recognized as one of Canada's fastest-growing cities and one of North America's top mid-sized cities for Human Capital and Lifestyle. Sports play a significant role in our culture and entertainment here.
What is your favourite thing/place/activity in Halifax?
Exploring the city on my bike in the summer is one of my favourite activities.

What surprised/surprises you most about Halifax?
Several of Canada's oldest and most prominent Black settlements and communities were established here in Halifax: including Preston, Hammonds Plains, Beechville, Lucasville and Africville. We are home to many great Black Canadian leaders and pioneers. We need to honour that history.
What is the biggest impact living in Halifax has made on your life?
The best part about living in Halifax for me is that you can develop a network. It's a small town, so you can create a network and have an impact if you put yourself out there and are simply kind to people. I've been able to launch and contribute to several community initiatives with the support of my peers in the city – it's a great place to take the initiative and prototype new ideas.

What has kept you in Halifax?
I've made life-long friends in Halifax, and I believe we're still at the early stages of building a diverse and global city.
Where do you see the future for Halifax?
Halifax is a city going through significant social and cultural changes. If it were up to me, the future of Halifax would be inclusive, affordable, and accessible. To make that a reality, we need to prioritize the following:
Create good quality jobs with a living wage.
Attract global companies in emerging industries.
Build better infrastructure.
Invest in affordable housing.
Adopt policies that promote equity and representation.
What advice would you give to others thinking about moving to Halifax?
If you're searching for a community where you can contribute, help shape a place, and enjoy a relatively good quality of life, come to Halifax.

Connect with Alfred at [email protected].